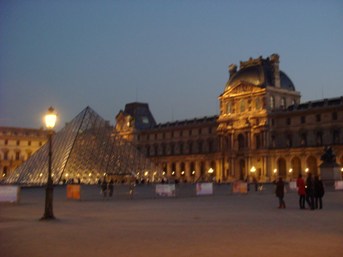 The social event will be held at Le Louvre Museum, and consists of a private visit of the Medieval part of the Museum (with an English speaking guide) and a dinner at the Grand Louvre restaurant.
Welcome (19h15)
Place: Restaurant Le Grand Louvre
Location: under the Louvre Pyramid
Access:
From the conference place: take RER B from station Luxembourg to Station Châtelet-Les-Halles (Direction Mitry-Claye). Then, take Metro Line 1 until Station Palais Royal (Direction La Defense Grande Arche)
By metro: Line 1 or 7 until Station Palais Royal
By RER: Line A until Station Auber
The Louvre Medieval remains (19h30-21h)
Presented in the world's largest archeologic crypt, the Louvre Medieval remains tell in situ the first centuries of the building. From the dovers of the ancient fortress, the visitor can see the foundation walls built by Philippe-Auguste between 1190 and 1202, the defensive towers and at the center of the walls, the famous "Grosse Tour du Louvre "(Dungeon), the symbolic heart of the French monarchy Capetian dynasty in 1792. In St. Louis Room, the only remaining room from the origins of the Louvre, the "Chapel doré de Charles VI," a parade helmet found during the excavation in 1986, symbolizes the double power (personnal and hereditary) of kings in Medieval France.
Social Dinner (21h-23h30)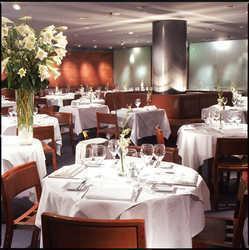 Place: Restaurant Le Grand Louvre
Located under the Louvre Pyramid, in a sober and elegant setting, the restaurant Le Grand Louvre offers a refined cuisine and a breathtaking overview on the pyramid and Louvre courtyard.